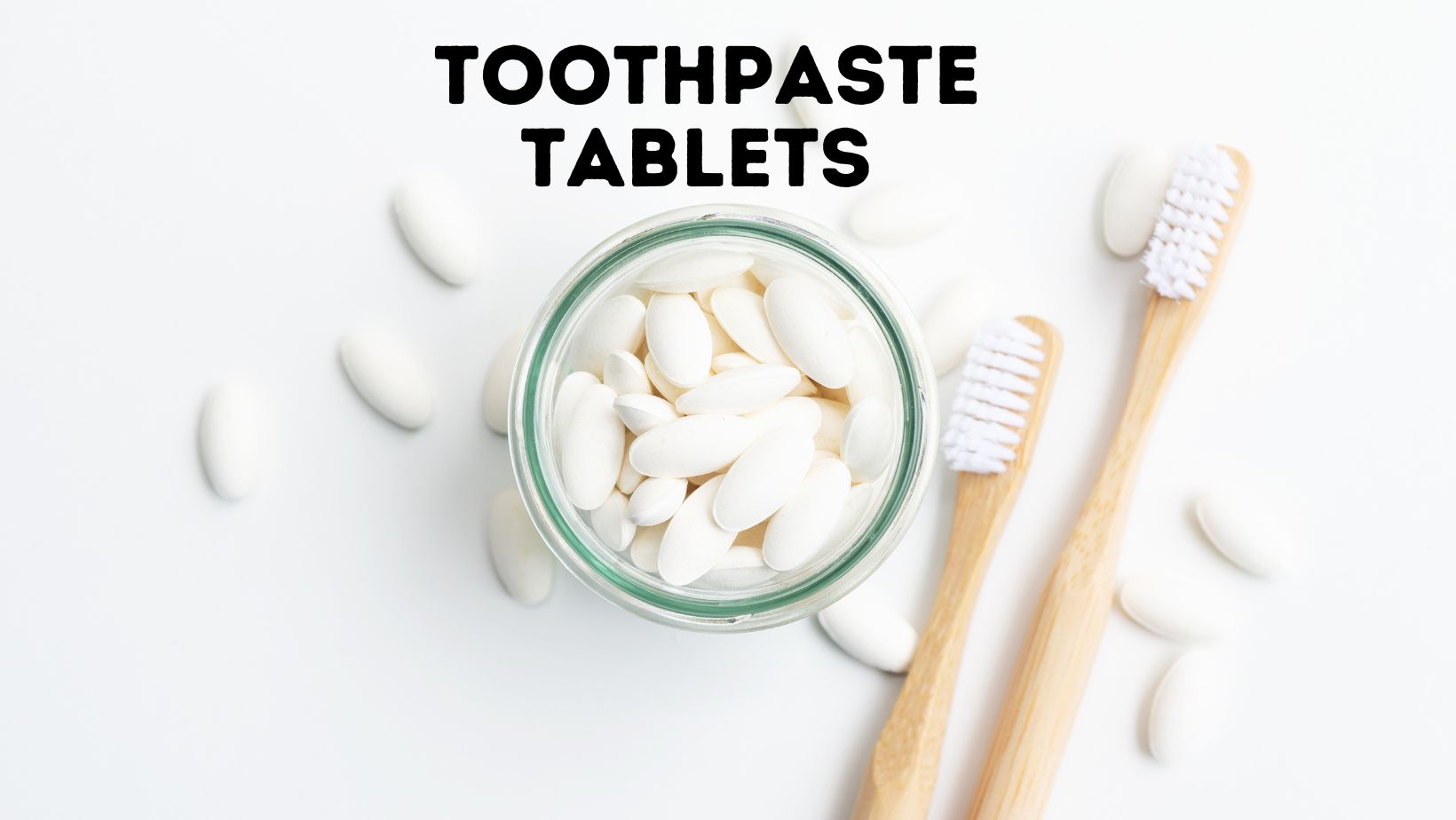 The oral and dental care product industry is seeing innovations day by day. While different types of toothpaste have long been there, an alternative in the form of toothpaste tablets is gaining attention these days. But are Toothpaste Tablets Effective and Safe? Come, let's find out. 
Toothpaste tablets are a compact, chewable, innovative alternative to traditional toothpaste tubes. Toothpaste tablets have grabbed the eyes mainly in terms of convenience and eco-friendliness. This new dental care product is a popular choice amongst planet-conscious people and individuals keen on trying new trends. 
Toothpaste tablets are designed to enable effective cleaning and oral hygiene. These tablets are made up using similar ingredients as in a toothpaste formula. However, instead of coming in the 'Paste' formula inside a plastic tube, toothpaste tablets come in a refillable container. 
Table of Contents
How Does Toothpaste Tablets Work?
Toothpaste tablets work as same as traditional toothpaste. However, using toothpaste tablets is quite a different process. To use these tablets, the users must first pop up a tablet in their mouth, chew it, and then follow up using a wet brush. As the tablet mixes with saliva and water, it comes into paste form and later forms foam inside the mouth. Unlike traditional toothpaste, toothpaste tablets require water to activate in the mouth and form a paste-like consistency.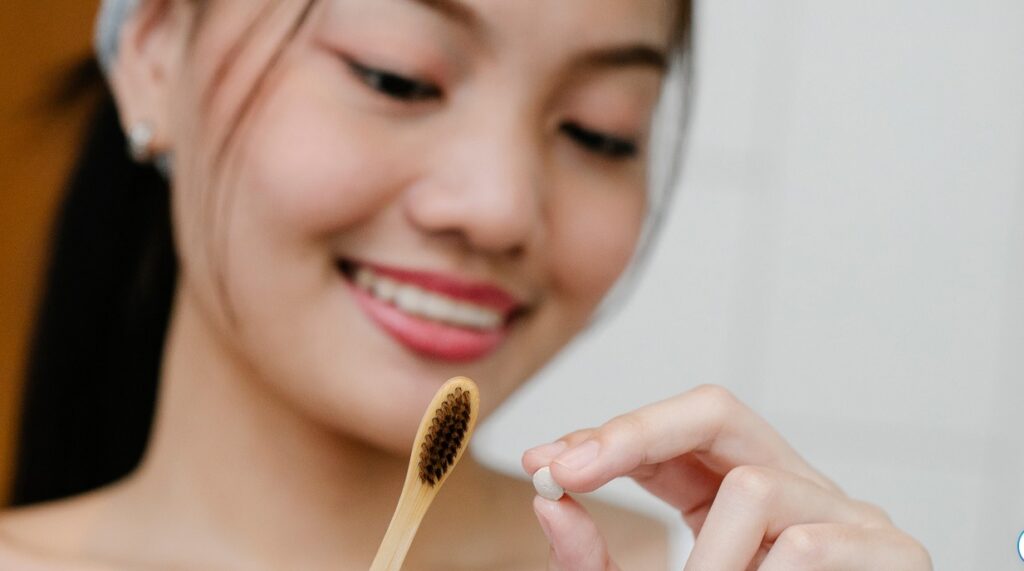 Are Toothpaste Tablets Good For Your Teeth?
When used correctly in a comprehensive oral care routine, toothpaste tablets can prove good. These tablets contain mild abrasives and cleaning agents, and proper brushing techniques contribute to effective oral hygiene. In addition, toothpaste tablets that contain Fluoride help strengthen tooth enamel and protect against tooth decay. 
However, due to insufficient scientific evidence, whether toothpaste tablets are good for your teeth cannot be claimed. It is good as long as any dental care product can remove plaque and prevent gum disease and tooth decay. 
Are Toothpaste Tablets Better Than Toothpaste?
Toothpaste tablets are better than toothpaste in multiple ways. Here are some factors that support the same:
Toothpaste tablets are highly portable and thus add to convenience. Being compact and travel-friendly, they are ideal for having on the go. Having toothpaste in the form of tablets reduces the inconvenience of squeezing toothpaste from a tube and spreading that mess.
Since toothpaste tablets are pre-measured, they reduce the chances of overuse and unnecessary wastage. It is a beneficial effort for individuals who want to minimize product waste and reduce some environmental footprints.
Since most toothpaste tablets contain similar ingredients and components to toothpaste tubes, they meet all general dental care needs.
However, despite the above benefits, the taste, texture, or experience of using toothpaste tablets isn't as favorable as that of traditional toothpaste. Even though it is a matter of preference, it still plays a big role and keeps individuals from switching from the traditional option. Also, toothpaste tablets are yet to meet all oral health needs. The formulations of these tablets are still limited, and not many address issues like tooth sensitivity, gum disease, or enamel strengthening.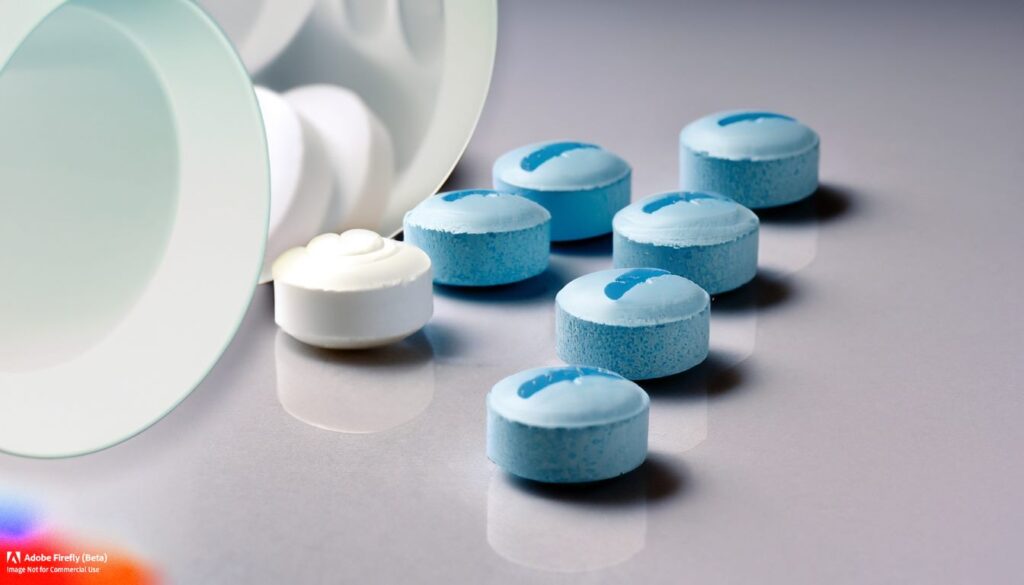 Are Toothpaste Tablets ADA And FDA Approved?
Toothpaste tablets aren't yet approved by ADA, "American Dental Association." Moreover, Not all toothpaste tablets are cleared by the FDA "The food and Drug Administration." The reason why the ADA hasn't approved toothpaste tablets is because most of them are Fluoride free. The ADA's Seal of Acceptance program primarily focuses on evaluating fluoride-containing toothpaste products only. According to ADA, Fluoride's effectiveness in preventing tooth decay cannot be overlooked.
However, even though ADA and FDA fully approve toothpaste tablets, it doesn't mean that products like these are unsafe. Fluoride-free toothpaste tablets are anyway worth providing mechanical cleaning action. The lack of Fluoride can increase the risk of cavities, but individuals who choose fluoride-free products can go with tablets.
Benefits Of Toothpaste Tablets
Here are some benefits of using Toothpaste tablets:
Toothpaste tablets are compact and travel-friendly and reduce the need for bulky tubes. They can fit well in your backpack, purse, or even pocket.
Toothpaste tablets are typically designed to reduce plastic waste. Their minimal or eco-friendly packaging is more environmentally friendly than traditional toothpaste.
Since toothpaste tablets are pre-measured, they offer precise doses and reduce the risk of overusing. The consistent and controlled amount of toothpaste with each tablet also helps prevent wastage.
Due to their design, using toothpaste tablets is straightforward. They enable effective brushing.
Toothpaste tablets are available in different formulations for different preferences. Toothpaste tablets can be used by people of all ages, including kids and senior adults. These tablets engage kids in brushing their teeth by being a more appealing format than traditional toothpaste. 
Toothpaste tablets often have more controlled and simplified ingredients than traditional toothpaste. Since they have fewer additives and controlled Fluoride in each tablet, they are safer than toothpaste. 
Toothpaste tablets typically have a longer shelf life due to the absence of water. They stay fresh for a longer duration when compared to traditional toothpaste. 
Since toothpaste tablets are designed to dissolve after a specific brushing duration, they encourage the right brushing time. Using them also helps improve compliance with proper brushing time.
Toothpaste tablets take up less space compared to traditional toothpaste tubes. 
Some toothpaste tablets are specifically formulated as allergen-free. They are ideal for individuals allergic to gluten, soy, nuts, or other dietary items.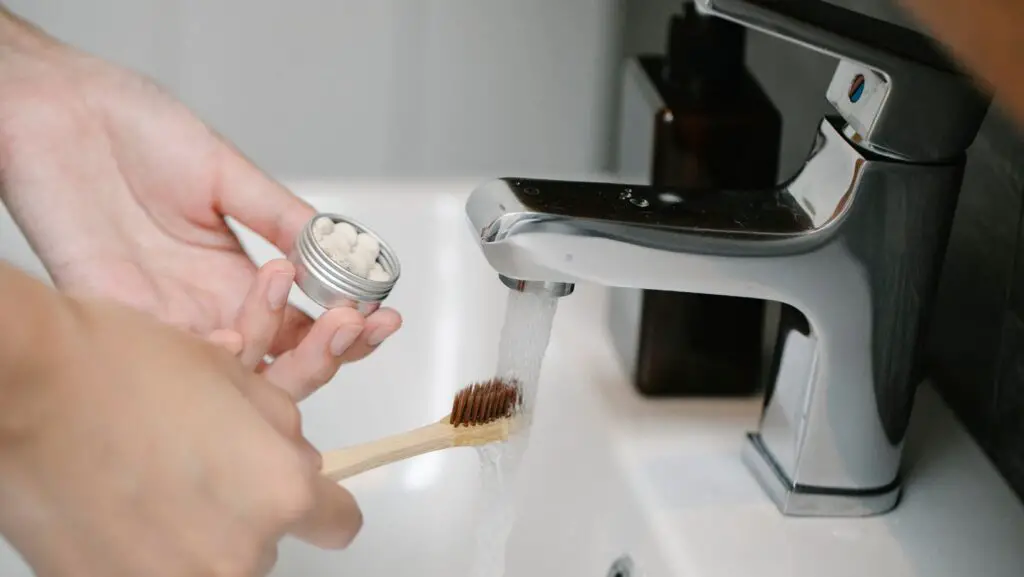 Top 5 Toothpaste Tablet Brands 2023
Bite Fresh Mint Toothpaste Bits Fluoride Free
Bite Toothpaste Bits with Nano Hydroxyapatite are eco-friendly and travel-friendly toothpaste tablets. The Mint Charcoal flavor offers a refreshing and minty taste. These tablets contain Nano Hydroxyapatite, which helps to whiten teeth. They are a convenient and effective alternative to traditional toothpaste, promoting oral hygiene on the go.
Weldental Chewtab Gentle Whitening Toothpaste Tablets
Weldental Chewtab Gentle Whitening Toothpaste Tablets offer a convenient and eco-friendly way to whiten teeth. These tablets are gentle on tooth enamel and contain natural whitening agents. Users love their minty flavor and effectiveness in removing surface stains. However, some find the tablets a bit chalky in texture.
The Crush & Brush Toothpaste Tablets in the Mint Glass JAR by Nelson Naturals offer a refreshing mint flavor and convenient packaging. The tablets dissolve easily when chewed, providing a unique brushing experience. They are fluoride-free and come in an eco-friendly glass jar, making them a sustainable choice for oral care.
The evolving Toothpaste Tablets are a great eco-friendly alternative to traditional toothpaste. They come in plastic-free packaging and dissolve easily when chewed, providing a refreshing brushing experience. These fluoride-free tablets are vegan, cruelty-free, and contain natural ingredients, making them a sustainable choice for oral hygiene.
Hello Activated Charcoal Eco-Friendly Travel Toothpaste Tablets
The Hello Activated Charcoal Teeth Whitening Eco-Friendly Travel Toothpaste Tablets offer an eco-conscious choice for those interested in trying activated charcoal products. With vegan ingredients and Leaping Bunny certification, they prioritize cruelty-free practices. The fluoride-free formula and reusable metal tin further contribute to their eco-friendly appeal. Enjoy the minty freshness of these 60 tabs while minimizing your environmental impact.
Are toothpaste Tablets Really Worth it?
Bottom Line…
Whether or not toothpaste tablets are effective depends on personal preference and need. However, this alternative to traditional toothpaste is completely safe. Toothpaste tablets enable convenience, portability, reduced packaging waste, and customizable options. They are going to be here in the coming future.
Although for individual oral health needs, we recommend you to take professional guidance.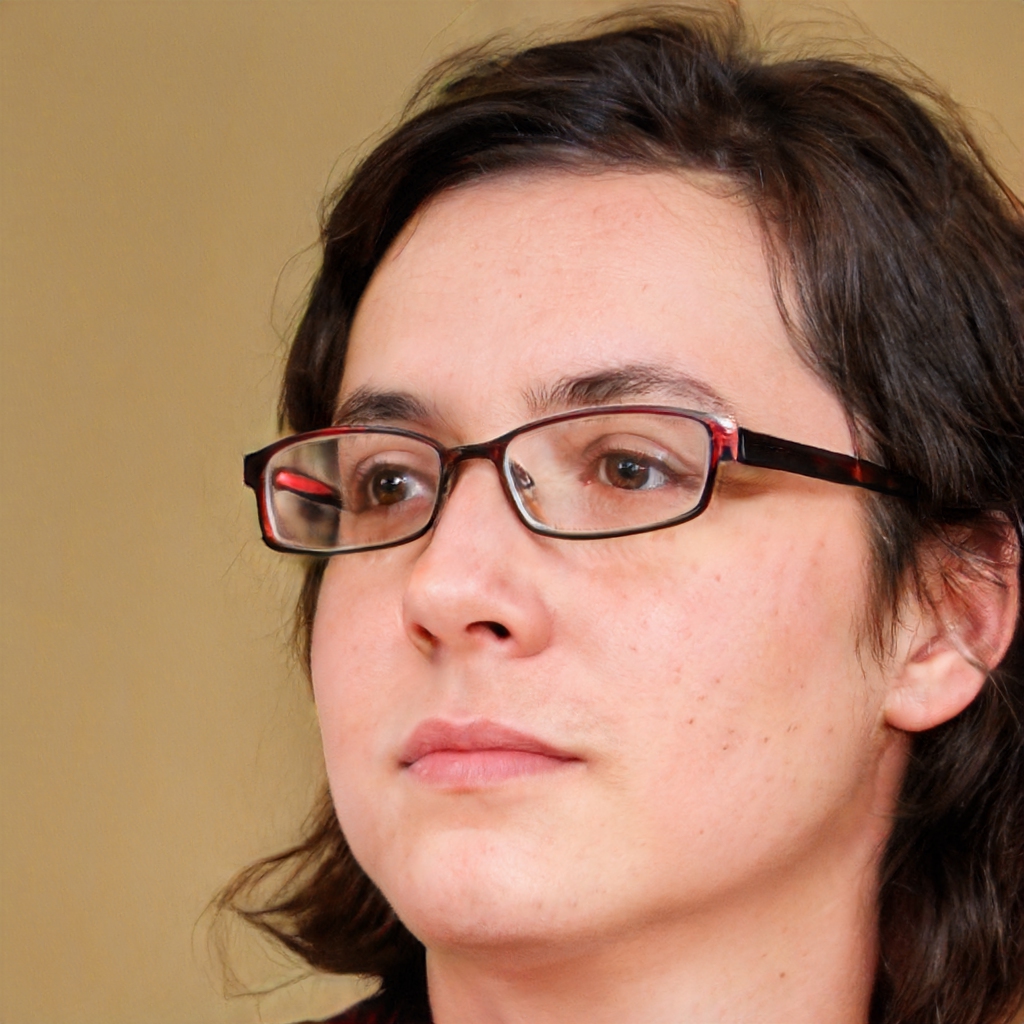 Hi, This is Lyn, I suffer from dental sensitivity for a very long time. PowerToothpaste.com is where I share my views of various toothpaste brands, along with tips on how to use toothpaste and what to look for when purchasing.