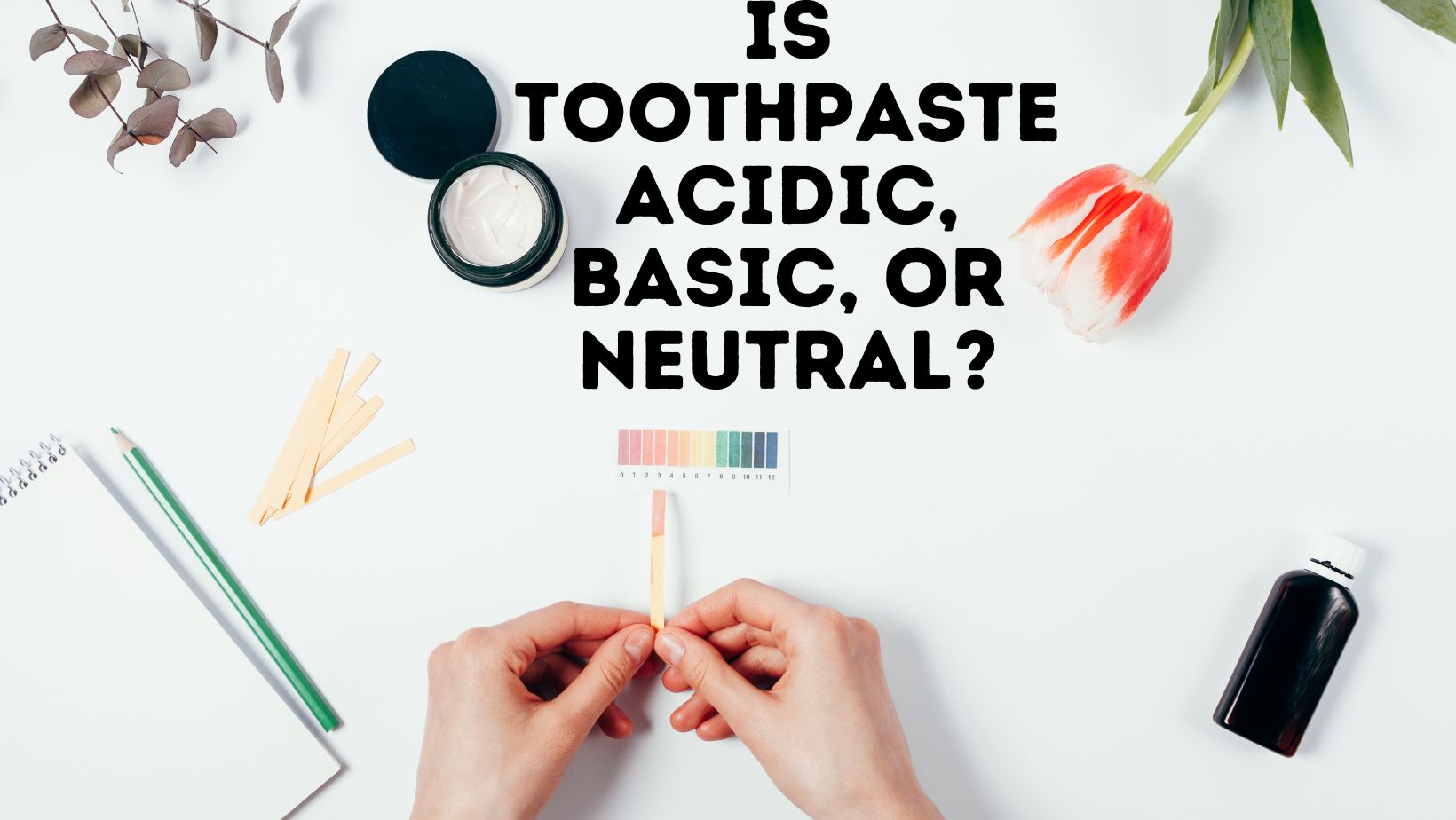 Good oral hygiene is a part of overall well-being and comes from a well-maintained daily dental care routine. While maintaining dental and oral health, we often focus on the flavour and texture of Toothpaste and the softness of toothbrushes. But have you ever thought about the pH of your Toothpaste? Is Toothpaste Acidic, Basic, Or Neutral? Join us as we discover the same.
The pH level of Toothpaste is how acidic, neutral, or alkaline it is. However, the pH level of Toothpaste is still a lesser-known aspect. Even when today's consumers are highly aware of the actives and chemicals in Toothpaste, pH still lacks attention. Understanding the pH of Toothpaste can shed light on its effects on our teeth, gums, and overall oral environment. Dental experts emphasize the importance of maintaining a healthy pH balance to prevent common oral issues such as tooth decay, enamel erosion, and gum disease.
Join us in this article as we explore the pH of toothpaste formulations. We will discuss whether your Toothpaste is acidic, basic, or neutral. By gaining insights into the pH of Toothpaste, you can then make informed decisions about your oral care choices. 
Table of Contents
What Is The Nature Of Toothpaste?
The nature of Toothpaste can vary depending on its formulation. The nature of Toothpaste is typically determined by its chemical composition and the specific ingredients used in its formulation. In terms of pH, Toothpaste can be acidic, basic (alkaline), or neutral. Here are some insights:
Acidic Toothpaste: Some types of toothpaste formulations may have acidic properties. These toothpastes can have a pH ranging from 4 to 6. Such formulations may contain acidic compounds, including citric acid or phosphoric acid. 
Acidic Toothpaste is known for removing stains and promoting the dissolution of plaque and tartar. However, it isn't advised to excessively use acidic Toothpaste since it can potentially contribute to enamel erosion and tooth sensitivity.
Basic (Alkaline) Toothpaste: Some toothpaste are designed to have alkaline properties. This Toothpaste can have a pH level above 7. Their formulation is often made using baking soda or potassium hydroxide. 
Basic (Alkaline) toothpaste is known for neutralizing acids in the mouth and maintaining a balanced pH. They help in fighting oral bacteria and reduce bad breath. Due to their Alkaline nature, they also offer protection against enamel erosion caused by acidic foods or beverages.
Neutral Toothpaste: Some toothpaste has a pH level close to 7, and their formulations are formulated to be neutral. 
Such type of Toothpaste aids a gentle and balanced approach to oral care. They don't cause excessive acidity or alkalinity. Neutral Toothpaste has a formulation consisting of mild abrasives and fluoride. They are known for effectively cleaning and protecting the teeth without causing significant changing the natural pH level of the mouth. 
Manufacturers often add ingredients to their toothpaste formulation to enhance its cleaning, whitening, or desensitizing properties. However, they still succeed in maintaining a safe and effective pH level.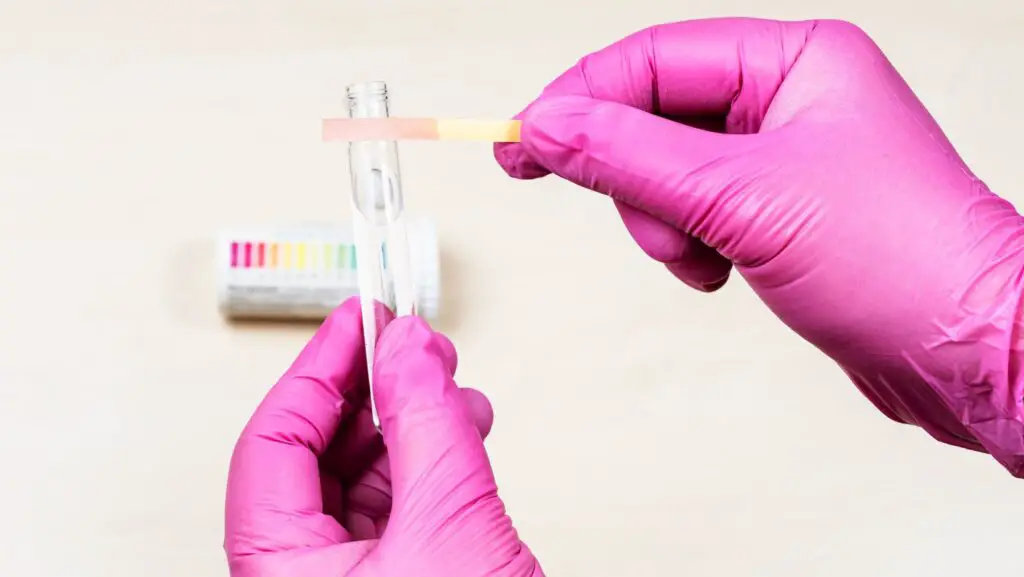 What Is The Most Likely pH Level of A Tube Of Toothpaste?
The toothpaste tube's pH level most likely falls slightly from acidic to neutral. This means typically, toothpaste is either Alkaline or Neutral. Importantly, most commercial toothpaste has a pH ranging from approximately 6 to 8. There can be slight variations depending on the specific brand and formulation. 6 to 8 is a safe pH range that is ideal for maintaining a healthy oral environment.
Consumers need to learn that toothpaste manufacturers often formulate their products close to the natural pH of saliva. They aim the pH typically around 6.2 to 7.4 to minimize potential adverse effects on tooth enamel and oral tissues.
However, not all Toothpaste has the same pH level. Especially some specialized toothpaste formulations may fall out of the category and can deviate slightly from the typical range. Whitening or desensitizing Toothpaste can have slightly different pH levels. It happens due to the inclusion of specific ingredients.
Ultimately, the pH level of a particular toothpaste is often mentioned on its packaging. If not, it can also be obtained from the manufacturer's website or customer support.
Which Acid Is Present In Toothpaste?
Toothpaste formulations often contain various types of acids. Any acid present in the formula of Toothpaste will serve different purposes and contribute to the effectiveness of Toothpaste. 
Here are some common acids that may be present in Toothpaste:
This natural acid is derived from citrus fruits and is used to enhance the flavor of Toothpaste. It also acts as a chelating agent and thus removes stains and promotes plaque and tartar dissolution.
This commonly found acid in Toothpaste helps remove stains and prevents tartar formation.
This acid in toothpaste formulations acts as a preservative. It helps inhibit the growth of bacteria and fungi and aids in extending the shelf life of the product.
This acid is derived from milk or other fermentation processes. In Toothpaste, it is used for its mild antimicrobial properties. It also helps in remineralization of tooth enamel.
This acid is naturally present in fruits like apples. It acts as a mild exfoliant, helping to remove surface stains from the teeth.
Similarly like Sorbic Acid, Benzoic acid also acts as a preservative in Toothpaste.
Why Are Some Toothpastes Acidic?
Some kinds of Toothpaste may have acidic properties due to one or other reasons. The presence of acids in Toothpaste is for its intended benefits and functions. 
Here are a few reasons why some toothpaste is formulated to be acidic:
Acidic toothpaste formulations which contain mild acids offer stain removal. Acids, including citric or phosphoric acid, break down and dissolve surface stains caused by coffee, tea, tobacco, or certain foods. 
Some acidic toothpaste can help inhibit the growth and formation of plaque and tartar on the teeth. The acids present in Toothpaste make an unfavorable environment for bacteria. It further makes it harder for bacteria to stick to the tooth surfaces and form plaque. Such Toothpaste reduces plaque buildup and acidic Toothpaste and thus prevents tooth decay and gum problems.
Some acidic toothpaste formulations also act as mild abrasives, assisting in the mechanical cleaning of the teeth. These acids help remove plaque, food particles, and surface stains more effectively, resulting in a cleaner and brighter smile.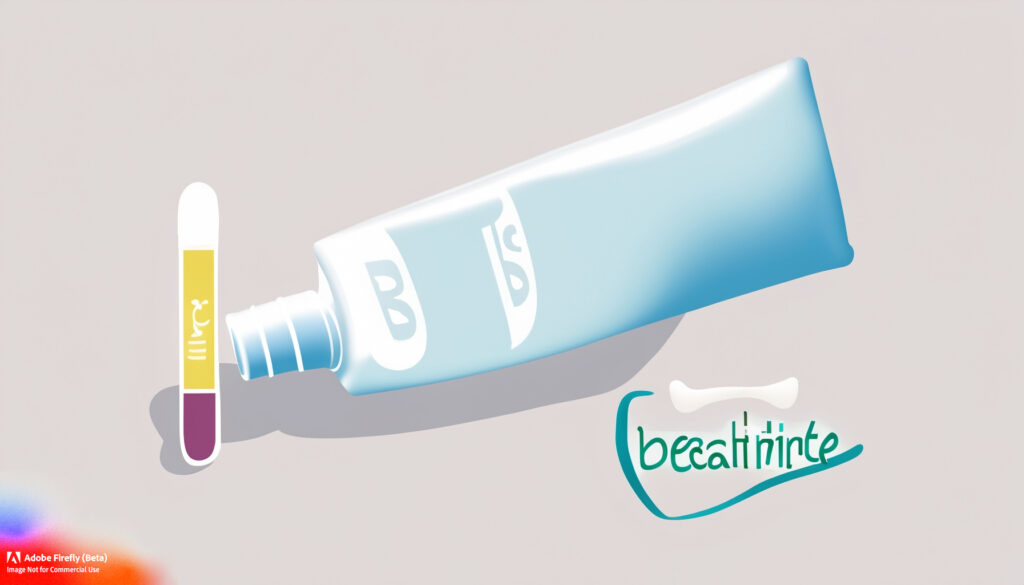 Which Base Is Present In Toothpaste?
There are various alkaline substances used as bases in toothpaste formulations. Such substances help to maintain the desired pH level and provide specific benefits. 
Here are a few bases commonly present in Toothpaste:
Sodium Hydroxide
Also known as lye or caustic soda, Sodium Hydroxide is a strong toothpaste base. Its role is to raise the pH level and add alkalinity to the Toothpaste formula. It helps neutralize acids in the mouth and balances the oral pH. Sodium Hydroxide also aids in the prevention of enamel erosion.
Sodium Bicarbonate
Also known as baking soda, Sodium bicarbonate is another alkaline compound added as a base in Toothpaste. Its gentle abrasive properties remove plaque and surface stains. It also neutralizes acids in the mouth and thus freshens breath. It overall contributes to maintaining a healthy oral pH balance.
Potassium Hydroxide
Potassium hydroxide is less often another base used in toothpaste formulations. Its purpose is similar to that of sodium hydroxide. It raises the pH level and neutralizes acids in the mouth.
Calcium Carbonate
Less common and traditional, but calcium carbonate is an alkaline substance used as a toothpaste base. Its mild abrasive properties remove surface stains and polish the teeth.
Any base in Toothpaste formulation is carefully incorporated to ensure a balanced pH and other benefits. The concentration and combination of bases, however, can differ. Toothpaste manufacturers ensure that the bases they use are safe for oral use and do not cause any harm to teeth.
What Toothpaste Is Alkaline?
Toothpaste is typically formulated to be slightly acidic. However, the marketplace has certain types of Toothpaste that can be considered alkaline. These kinds of toothpaste contain alkaline ingredients, for instance, baking soda.
Baking soda, or sodium bicarbonate, has mild abrasive properties and can neutralize acids in the mouth. These Alkaline ingredients have a higher pH level which makes Toothpaste more alkaline. It helps balance the oral pH, neutralizes acids, and promotes a healthier oral environment. 
Not all toothpaste brands disclose or label their products as 'Alkaline toothpaste.' However, if the formulation consists of baking soda, it is an Alkaline toothpaste. You can also check the ingredient list and determine the same. 
Wrapping up…
Overall, Toothpaste's pH level can vary. A toothpaste can be anything from Acidic, Basic (Alkaline), or Neutral. However, Toothpaste usually aims for a slightly basic or neutral pH. It is ideal for good oral health, preventing tooth decay, and minimizing enamel erosion risks.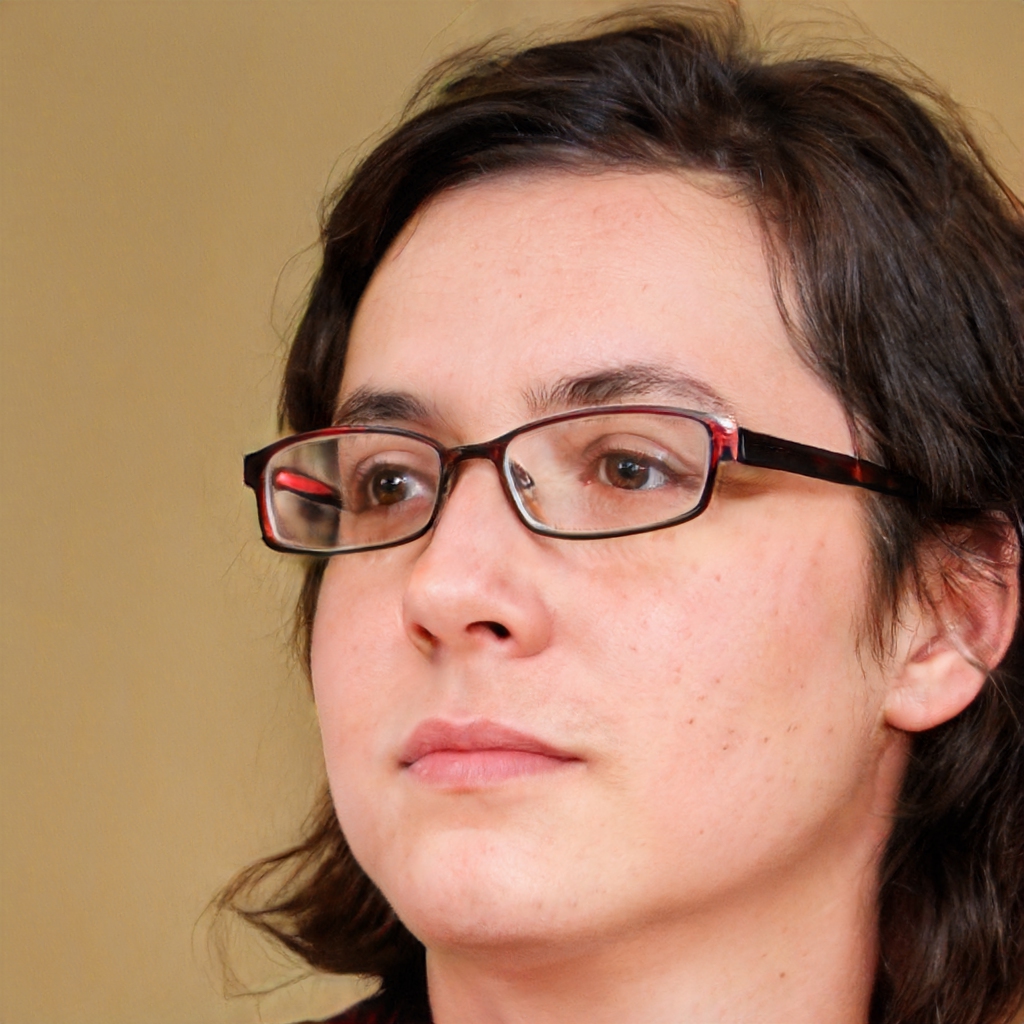 Hi, This is Lyn, I suffer from dental sensitivity for a very long time. PowerToothpaste.com is where I share my views of various toothpaste brands, along with tips on how to use toothpaste and what to look for when purchasing.